Over het Team DT
Team Design Thinking
De Toolkit Design Thinking is samengesteld door Anneke van Houten, Yfke de Jong en Ivo Klap.
Voor the opleiding en training in Design Thinking danken we Lineke van Tricht (Bureau Talent).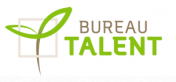 De Toolkit zou nooit tot stand zijn gekomen zonder de bijdragen van leraren van scholen in PO en VO in Leiden, Brno (CZ), Holoubkov (CZ), Pilsen (CZ) and Ljubljana (SI), en niet in het minst zonder de creatieve inzet van leerlingen van deze scholen. Het waren leerlingen die de methode DT uittestten tijdens hun uitwisselingen en die DT challenges ontwikkelden en presenteerden.