Gymnázium Luďka Pika, Plzeň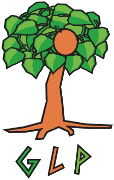 Gymnasium Luďka Pika, Pilsen (founded 1981) is a public school with legal personality founded by the Pilsen Region. The study is general and takes four, six or eight years. School capacity is 680 students in all forms of education. Our school has a school canteen a Teaching plans are drawn up for general studies without focus, with the exception of six years program of Czech-Spanish bilingual gymnasium.
Concept study is based on the belief that students can put together the best combination of elective courses themselves with regard to their future studies. A wide variety of elective courses that our school offers, allows students to create their individual focus of study.