PLATO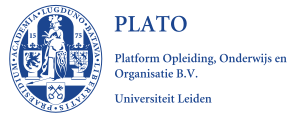 PLATO is a centre for educational research and development both in regular education and in corporate training. It belongs to the Leiden University in the Netherlands. Since its founding in 1983 PLATO has gained experience and expertise in various fields of education and training. Both research and development of training programmes, training materials and other educational arrangements, like simulations and new media, are included in the realm of projects of the centre.
PLATO works in The Netherlands as well as abroad.
The PLATO team consists of experts in educational studies and professional learning, pedagogues, psychologists and HRD-experts. In various research projects PLATO co-operates with colleagues from other institutes or other fields of expertise.