Primary Schools of SCOL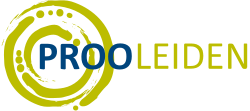 In different quarters of Leiden, Leiderdorp and Zoeterwoude the Primary Schools of SCOL occur.
The largests is St. Joseph with about 800 pupils, and the smallest Paccelli with about 100. 
All schools offer inclusive education, which means that the schools are accessible for pupils from all origins, talents and abilities. 
SCOL schools discern themselves by offerering differentiated education for pupils who are cognitively behind and (sometimes far) ahead.  Some schools are distinguised using a distinctive educational concept (Dalton, 21st century skills), all of them offer English language from lower grades to the highests. 
PROOLeiden